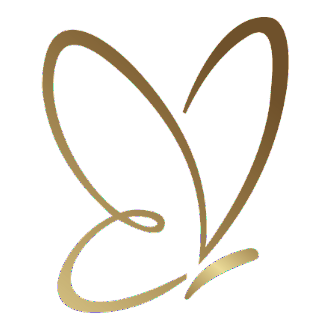 Weiterbildungen sind eine Qualitätssicherung für die berufliche Tätigkeit
Zertifizierte Ausbildungen in der Schweiz und in den USA (seit 2005)
Advanced Certified Studies and Trainings in Switzerland and USA (since 2005)
---
2019 - EACCME - European Accreditation Council for Continuing Medical Education


Sandra Urlich has been awarded 16 European CME Credits (ECMEC ® s) for her attendance at:


16th World Congress of the European Association for Palliative Care Berlin, Germany, 23/05/2019 - 25/05/2019



2019

S

piritual Care Association, USA



When it's time to say goodbye: CE 35 credited education hours
Spiritual Care Generalist (i.A.)

2017 – 2018
Universität in Bern, Schweiz (Theologische, Medizinische und Psychologische Fakultät)
(15 ECTS Punkte)
CAS Studienlehrgang "Spiritual Care" Universität in Bern, Schweiz                         
B-Modul 44 - Der Umgang mit vertraulichen Informationen in der Seelsorge:
Seelsorgegeheimnis/Dokumentation/Melderecht- und Pflichten. Universität in Bern, Schweiz

2016-2018 Hospice Foundation of America, USA
(each certified with 2.5 CE points)
Beyond Kübler-Ross: New Perspectives on Death, Dying and Grie
End-of-Life-Ethics
Spirituality and End-of-Life Care
Traumatic and Sudden Loss
Living With Grief: Before and After the Death
Diversity and End of Life Care
Cancer and End-of-Life Care
Supporting Individuals with Intellectual and Developmental

Disabilities Through Serious Illness, Grief and Loss
Managing Conflict/Finding Meaning – Supporting Families at Life's End
Artificial Nutrition and Hydration at the End of Life
The Longest Loss: Alzheimer's Disease and Dementia
Helping Adolescents Cope with Loss
Improving Care for Veterans Facing Illness and Death
PTSD and Trauma Integration
Liberating Unmourned Loss: Restoring Wholeness after Soul Injury
Soul Injury: Liberating Unmoured Loss and Unforgiven Guilt

HFA - Webinars, Hospice Foundation of America, USA

(each certified with 1.5 CE points)
Attachment Theory and Grief Support
Creative and Therapeutic Rituals
Innovative Techniques for Managing Grief Groups
Grief After Self-Inflicted Causes of Death
Dignity Therapy
Hospice in the Nursing Home
Grief Surges
Expectations are Everything
Traumatic and Sudden Loss
Managing Conflict/Finding Meaning
When Death and Loss are Part of the Job
Understanding Death With Dignity Legislation
Soul Injury: Liberating Unmourned Loss and Unforgiven Guilt
Parenting After a Death

2018 Weiterbildung Opus Peace-Tampa, USA

Leadership Programm "Soul Injury"

Webinar: Post-Traumatic Stress Disorder and Soul Injury: The Aftermath of War that Complicate Peaceful Dying
Webinar: Suicide and Soul Injury: Part I and II with Stephanie Turner

Webinar: Creative Cocooning with Leann Thrapp
2015 – 2017
- Zertifizierte Weiterbildungen
im Weiterbildungszentrum der Universität in Zürich, Schweiz
Palliative Care in der Grundversorgung Level A2; Lebensqualität und Autonomie in der ambulanten und stationären Langzeitpflege
Man müsste über alles reden können: Kommunikative und psychosoziale Kompetenzen in Palliative Care
Was die Seele gesund hält: Grundwissen der Gesundheitspsychologie, Salutogenese und Resilienzforschung

"Leben bis zuletzt". Palliative Care Organisationsethik

"Mehr Leben als Du ahnst!". Palliative Care in der Grundversorgung

2005– 2008 Modul IAK, Zug (heute Fachstelle BKM Bildung-Katechese-Medien)
(mit Zertifikat)
- Advanced Certified Training - Katechetin Modul IAK (Diplom)
---
Besuchte Tagesseminare
- Resilienz – entdecken von Widerstandskräften in schweren Belastungen, Schweiz
- Leben bis zuletzt und in Frieden sterben, Schweiz

Tagesseminar University of South Florida, USA
- CONGRESS: LET'S TALK, Movie Screening, Moral Injury Convening & Suicide Prevention Training, University of South Florida, USA

Netzwerklounge präsentiert von Palliativ Zug
- Thema: Spiritual Assessment? Anspruchsvoll - aufwändig - aber notwendig
- Thema: Fallbeispiel aus einem Akutspital Zug
---
Soul Injury Deutsch:
Sandra Ulrich hat sich in den USA vom Gründerteam ausbilden lassen, um das Behandlungskonzept Soul Injury® nach Europa bringen zu können. Begleitend hat sie ihre CAS Arbeit an der Universität in Bern zu Soul Injury® geschrieben. Ihre Aus- und Weiterbildungen im Bereich Palliative Care und End of Life Care hat sie an der Universität Bern mit Schwergewicht Spiritual Care abgeschlossen. Sandra Ulrich leitet eine internationale Studie zum Thema, ist Autorin eines Kinderbuches und engagiert sich privat als Vorstandsmitglied im Verein Palliativ Zug (Kt. Zug) und wirkt im Education Council der NPO Opus Peace in den USA mit. Ihr Abstract zu Soul Injury® wurde am EAPC (16th World Congress of the European Association for Palliative Care) 2019 in Berlin vorgestellt und war damit auch an der 3. Schweizerischen Tagung für Spiritual Care und der IGGS Jahrestagung 2019 im Universitätsspital Basel vertreten.
Soul Injury English:
Sandra Ulrich was trained in the USA to educate about the therapeutic concept of SOUL INJURY® here in Europe. In addition, she wrote a Certified Advanced Study (CAS) on SOUL INJURY® at the University of Berne. She also completed certified trainings in Palliative Care and End of Life Care. At the University of Berne, she was able to specialize her training in the field of Spiritual Care. Sandra Ulrich conducts an international study on the subject and is the author from the children's book "Grandma, where are you going?". Privately, she is involved as a board member of the NPO association of Palliative Care, Kt. Zug in Switzerland and in the Education Council from NOP Opus Peace in USA. Her abstract was presented at the EAPC 16th World Congress of the European Association for Palliative Care in Berlin , Germany 2019, and at the 3rd. National Conference on Spirituality in Health Care 2019, at the University Hospital Basel in Switzerland.